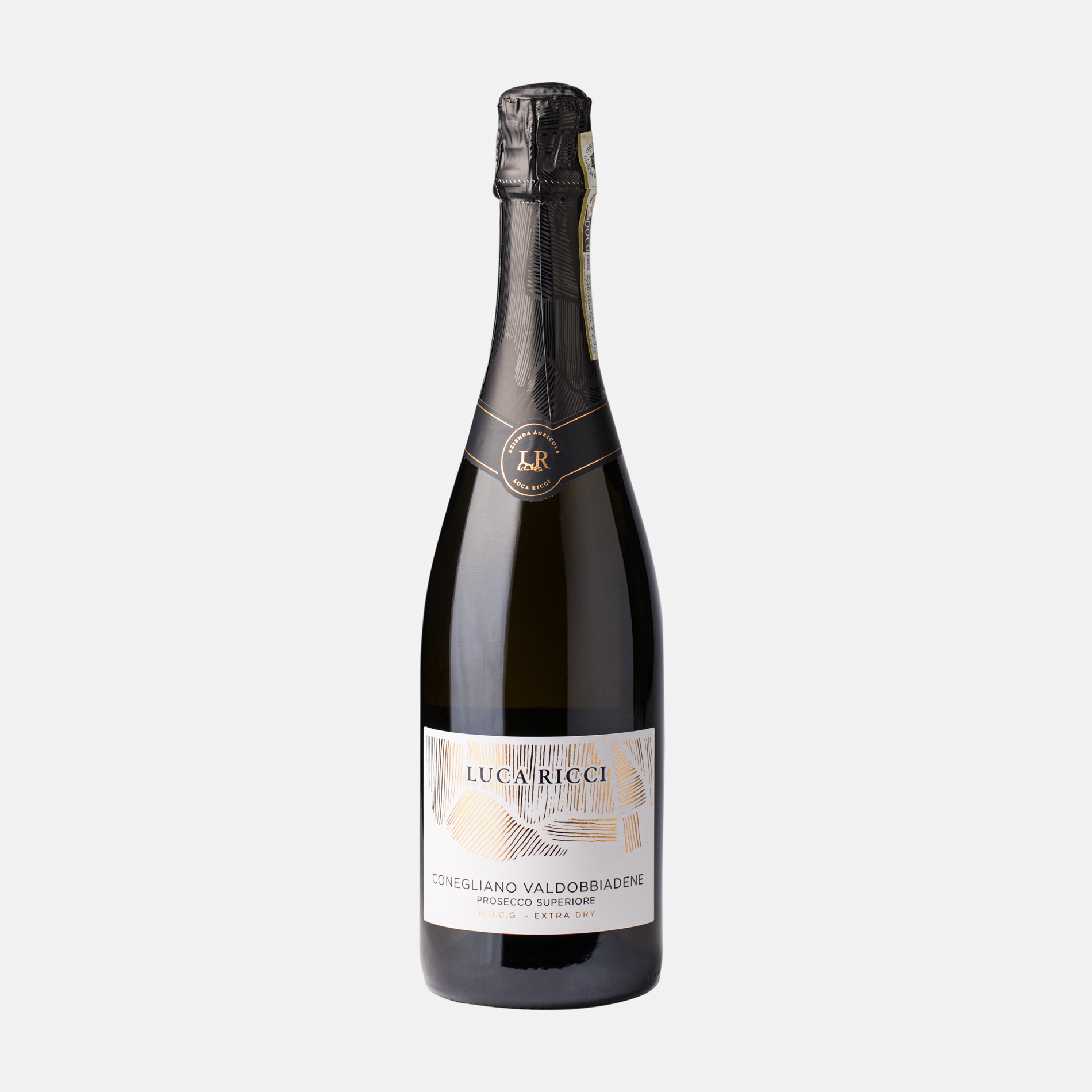 Luca Ricci DOCG Extra Dry
Prosecco Superiore Conegliano Valdobbiadene DOCG Extra Dry
Ample with hints of white flesh fruits, acacia and wisteria flowers.
 It reveals refinement and clear mouthfeel. Each sip is accompained by a powerfull pleasure and great balance.
Clear brilliant yellow. Sumptuous and thick froth. Higly persistent fine perlage.
Cooled in an ice-bucket at 7-8 °C
A wide goblet should be preferred, to better enjoy its delicate perfumes.
Particularly suitable to accompany fish dishes, crustaceans, risotto with spring field grass and fresh cheeses.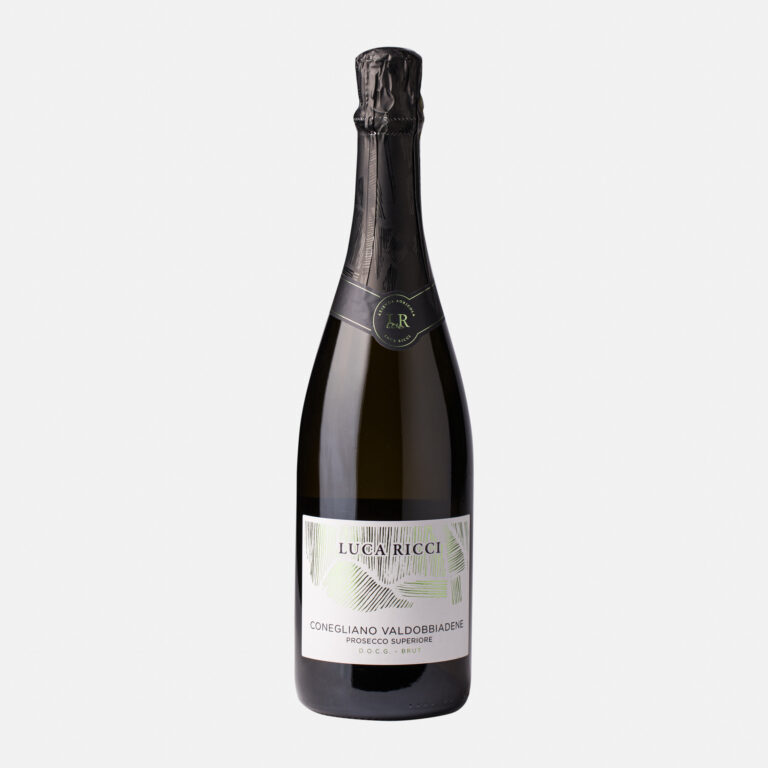 Prosecco Superiore Conegliano Valdobbiadene DOCG Brut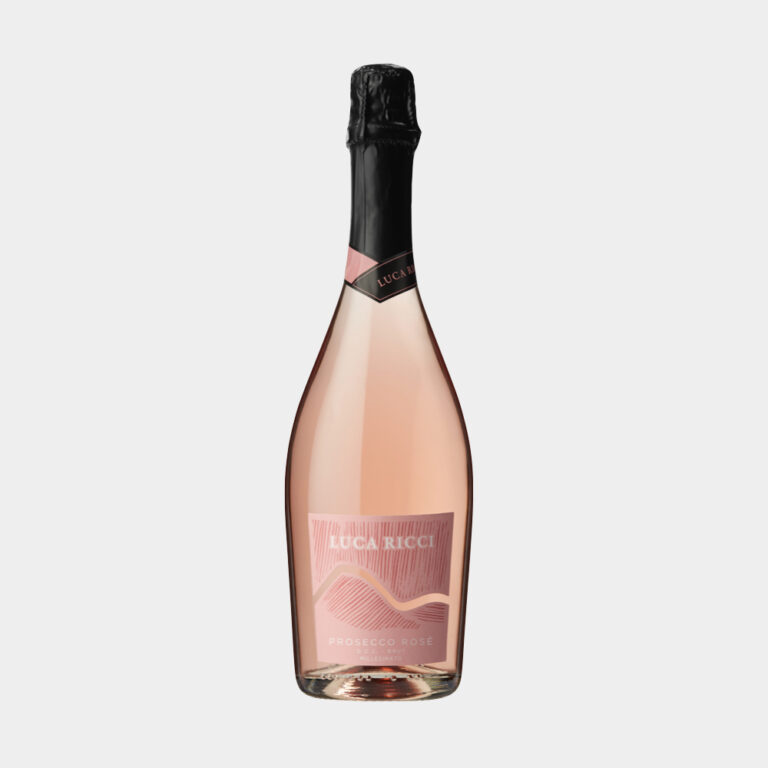 Prosecco DOC Brut Rosé Vintage 2022